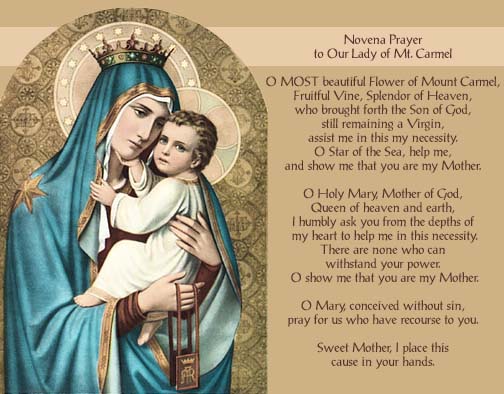 Join us in our novena to Our Lady of Mt. Carmel from
July 8 to the 16th.
We will have Mass in honor of Our Lady of Mt. Carmel on
Saturday, July 16, 2022, at 10:00 a.m.
ALL WELCOME!
We invite you to browse through our web site and visit our online Gift Shop where you can purchase religious items designed and made by the Nuns. May God bless you!